In this article, I'm showing the Best and Must have Android Customization Apps for 2022. Using these Must have Apps apps for the Best homescreen customization, you can do many things like from homescreen customization to custom volume panels and you can make any tweaks to your phone. Also, we include how to customize app icons on android. Read on!
The Best Android Customization Apps
---
Nova Launcher 7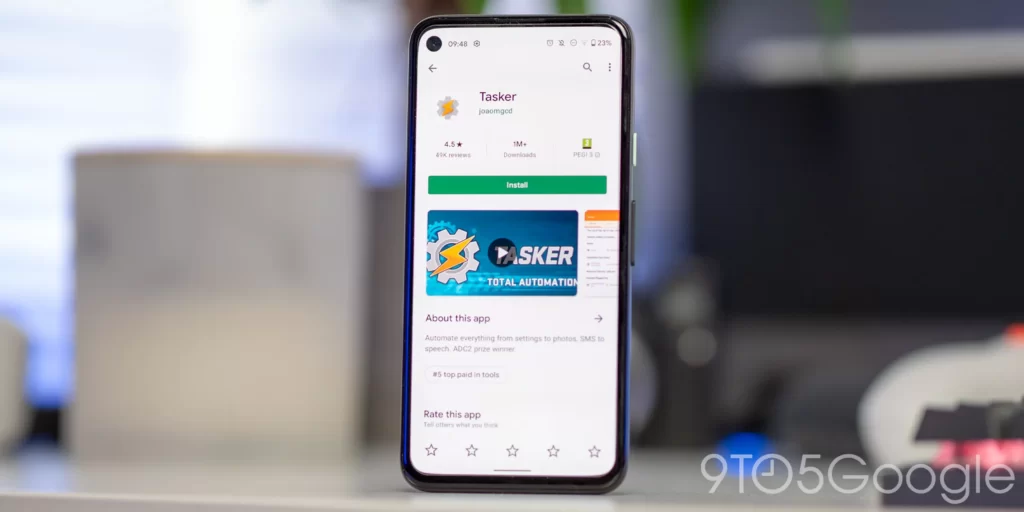 When it's come to Android Customization, The Nova Launcher comes in the first place. Nova Launcher is one of the Best and most Highly customizable launchers. Recently, The launcher App Receive the biggest Update over the Years as Nova7 Launcher. Which is the best launcher for android then we will say Nova launcher prime.
Nova launcher is a powerful, customizable, and versatile home screen replacement. Nova 7 brings you advanced features to enhance your home screen setups, with a user-friendly UI. Whether if you want to set up a complete overhauling setup or just a clean home screen setup, or a faster home launcher, Nova is the answer. If you want the Most powerful launcher for your home screen then get the Nova Launcher prime version that offers more than the free download.
Try these: Best Android Launcher for Your Homescreen setups
---
Best Android Launcher – Niagara Launcher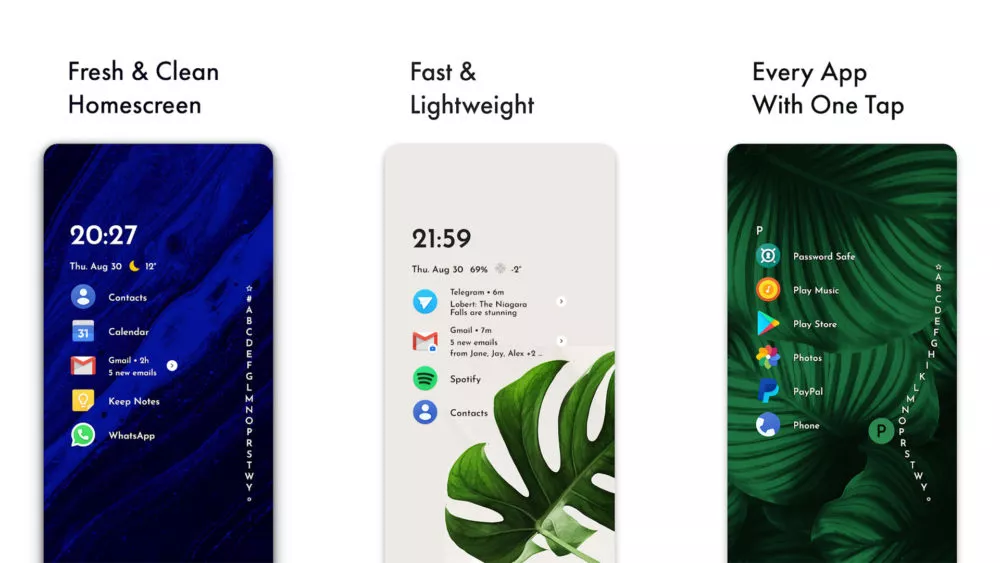 One of the Beautiful and minimalist style launchers is The Niagara Launcher. The main purpose of the launcher is to stay away from the unwanted distraction that comes from our smartphones like unwanted messages from telegram groups and other notifications. how to customize app icons on android using this Niagara launcher.
Niagara Launcher allows us to puts up to eight of our favorite apps on a single homescreen setup. To access any android app just we need to scroll on the alphabet. If you haven't tried this launcher then we highly recommend trying this launcher at least once. Also Checkout: Dragon Ball Z Goku Anime Homescreen Setups
Try these: Best Android Launcher for Your Homescreen setups
---
Best Wallpaper App – ZEDGE™ Wallpapers & Ringtones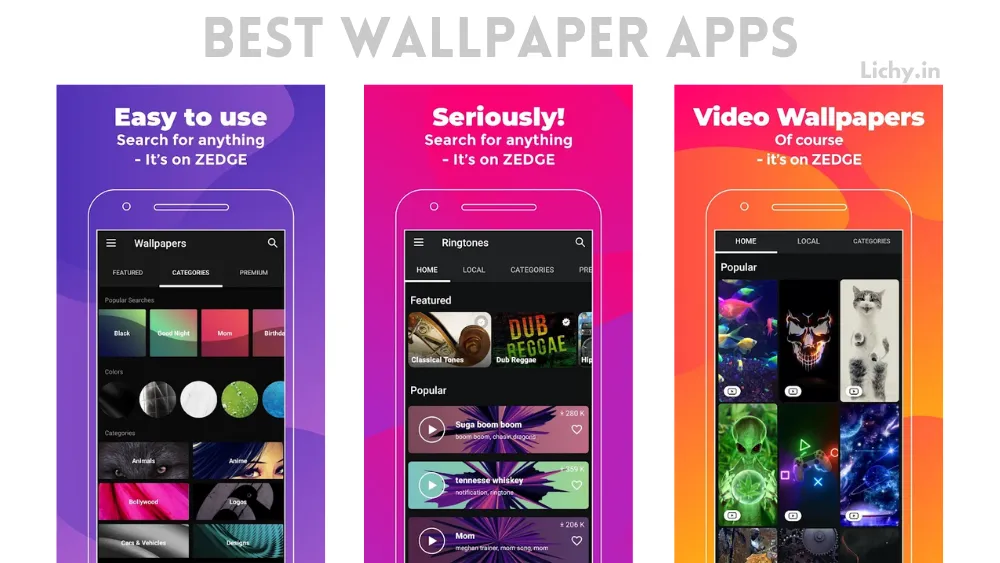 One of the things for Customization is to have a clean and beautiful wallpaper. Without a Good looking wallpaper your homescreen looks messy and ugly. There are a lot of Wallpaper apps on the google play store. wallpaper apps are Must-have apps for iPhone and Android.
Zedge is an excellent wallpaper source for the best minimal wallpapers and it also has minimal and clean ringtones and notification tones. All the wallpapers are super minimal and if you're mobile is an AMOLED display then these wallpapers look cooler.
Try these: 5 Best Minimal High-Quality Amoled Wallpaper Apps
---
Best Automation App – Tasker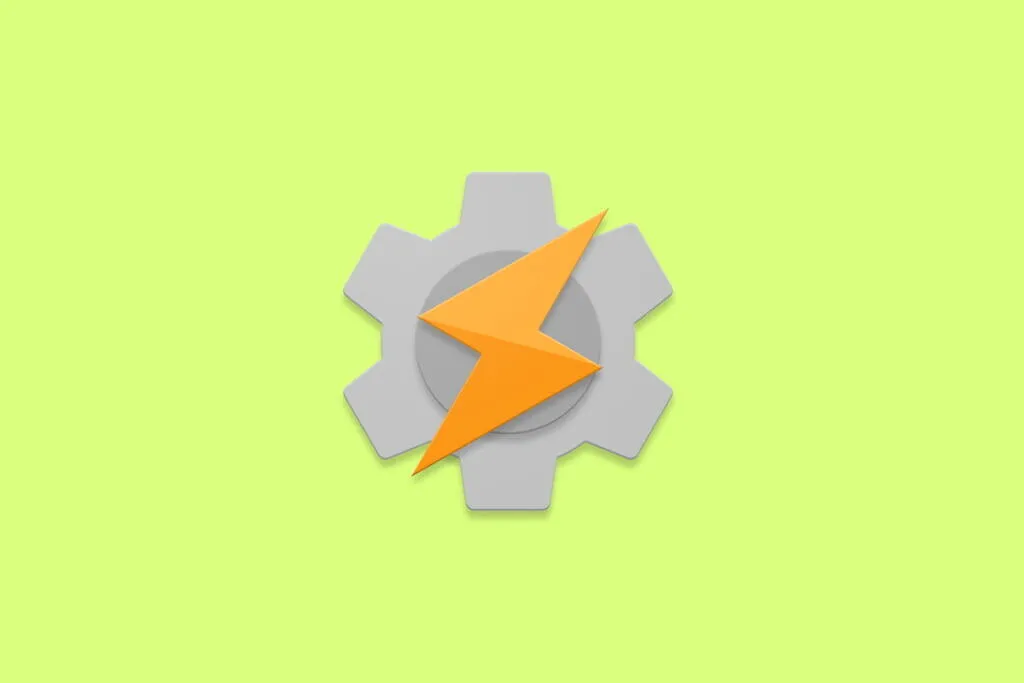 This is one of the best Android Automation App on the Google Playstore. It could do a super range of things and tasks on our smartphone. You can use this utility app to automate tasks, to the extreme. you can also use this app to create new actions and activities.
Try these: Best KLWP Themes for 2022 free Downlaod
Example Actions: You can set the phone to silent automatically when you're at work or class. you can create automated tasks based on the app you're currently using, Time and date, your Network connections, Your location, SMS, and calls or even you can mute the ads on Spotify.
Try these: Secret Android apps on the google playstore.
---
Widgets App – KWGT Kustom Widget Maker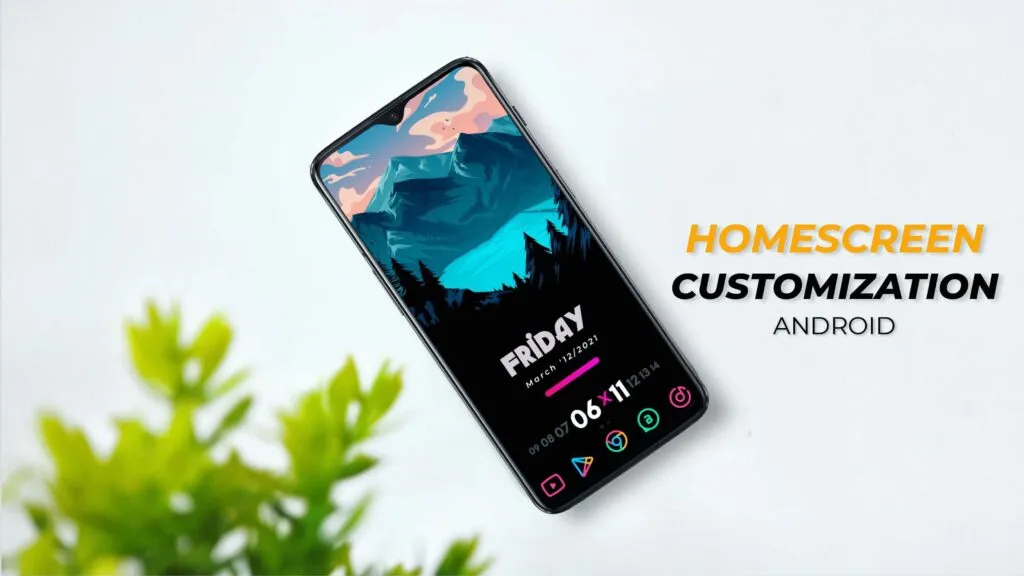 KWGT stands for Kustom Widget Maker. Using this app you can make your own android widgets. If you don't know about this you can use the premade widgets of other people. there are tons of free and paid KWGT packs on the google playstore. Also Checkout Captain America Homscreen setup.
Using this KWGT pro you can import the widgets made by other people from google playstore. In this KWGT you can create widgets like text, Time date, Music widgets, and many more. Just check out the apps in google playstore.
Try these: Best Klwp themes For Your Android Homescreen Nova setups
---
Custom Volume Panel Slider – Volume Styles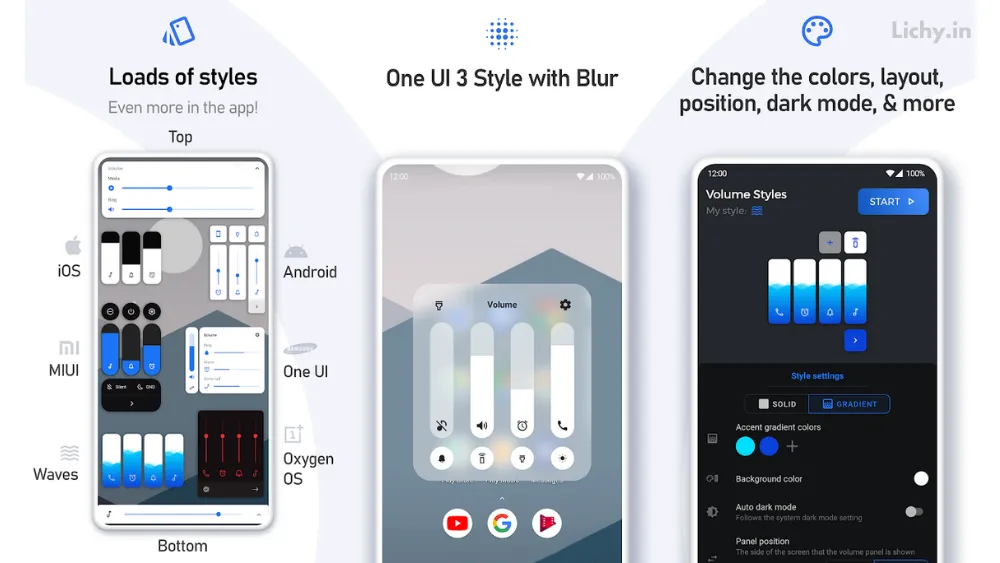 Volume styles are the best app to change and customize your stock or default volume panels which looks boring. using this app you can simply change your default volume panels into any UI volume skins or create your own.
Also checkout | Latest Instagram Viral Video Editing
You can edit the volume panels as you want you can match these volume panels with your homescreen setups. you can get almost every volume of panels from different smartphone brands from Android 11, iOS 13, Samsung's One UI, OnePlus' OxygenOS, MIUI, Huawei's EMUI, OPPO's Color OS, and many more.
Try these: Best Gaming TWS earbuds for students
---
Keyboard Apps – Gboard or SwiftKey
If you're using other than stock android mobile then, might less know about the Gboard and swift keyboards. Both keyboard apps are very popular on the google play store. using this keyboard app you can customize your keyboard layout. Also read the 10 best email apps for android
you can add gradients, wallpapers, or your own images to the keyboard. both keyboard apps provide an extensive theme, decent features, gesture typing, and many more features. using any one of these apps you can basically change the keyboard however you want to.
Try these: How to get Google chrome tabs in android
---
Energy Ring and Energy Bar
These are two great apps to display the charging percent in customizable designs. The energy bar puts along the notification bar with the charging percent like a progress bar. Basically, it shows how much battery is there.
Energy ring is the best app to customize the battery percentage. If you have a punch-hole display then this app really useful for you. it is a new way to represent your battery percentage around your camera hole. these both are really cool apps.
Try these: Best Android Apps to try in 2022
---
Custom Share Menu – Sharedr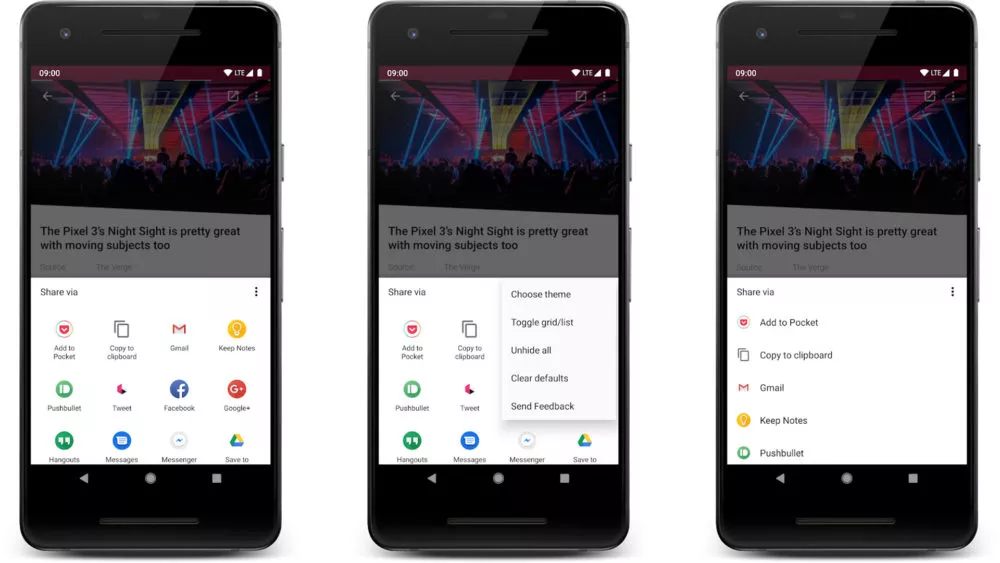 This is one of my favorite App to customize the share screen menu. if your phone has so many apps in the sharing menu then you might have faced the problem. In the Default sharing menu, there are so many apps that we really don't use at all.
using this shared you can really replace this messy sharing menu into our favorite last. it is available for free on the google playstore so defiantly check it out.
Try these: Best Nova Launcher homescreen setups
---
Telegram Channel – Ask Lichy
Yes, Telegram is the best place to find anything almost anything from Basic messaging to Movies. In the telegram, there are so many channels and Groups where we can find the best homescreen setups and wallpapers. We have a couple of Telegram channels you can find the Direct links.
Consider Joining our telegram channels for the Best Homescreen setups, Best app deals Wallpapers, and Promocodes. You can also share your homescreen setups with our groups.
Also, Read | How to lock Instagram chats on android
Final Verdict
These are my favorite android customization apps that I want to share with you all. I already featured most of these apps in my YouTube videos. If you haven't watched them then we recommend you to watch them by clicking here.
Anyway guys, thanks for reading, and do consider joining our telegram channel for the best wallpapers and homescreen setup for your smartphone and have a chance to get promocodes.