We all want to learn new skills on the Internet. It might be a Video Editing skill or Even trading we all look for Courses on the internet. Most of us search for free courses online like, How to get Udemy courses for free in 2021. Free online college courses with certificates. All the sites will show up the result. But I have a simple trick to get almost any course for free.
Free Courses on Udemy – How It works
In Udemy most of the authors/Publisher wants to increase their sales and reviews. At the beginning of their course sales, no one will want to enroll which has low sales and low ratings. So, They will put these courses for free to enroll for a short period.
Meanwhile, we can enroll in the free online courses at no cost. Like, We can enroll in Video Editing courses or Even Web development courses for free. Every course is just for free without any credit card.
Don't miss: Best Laptop for Students for Coding
Things We Need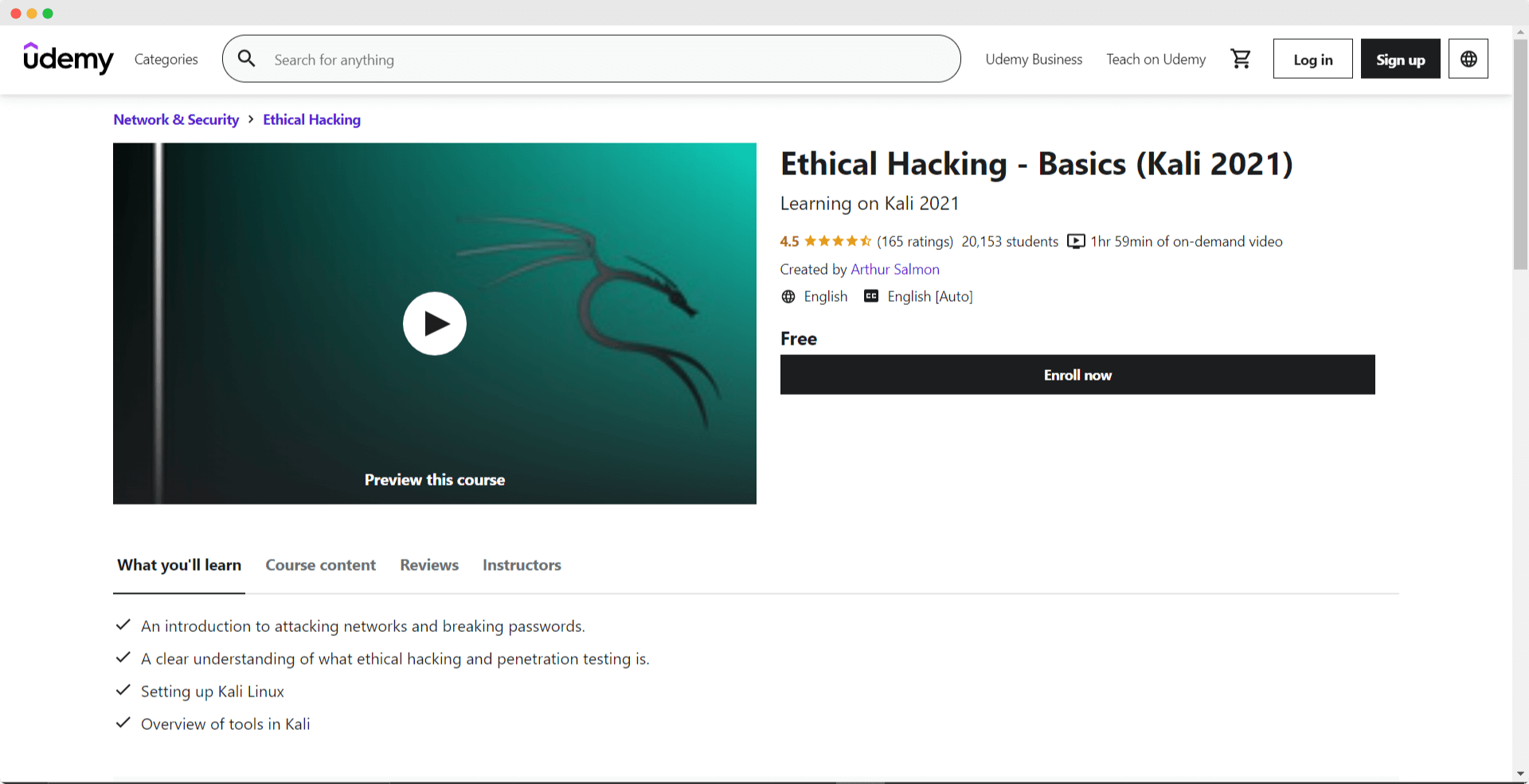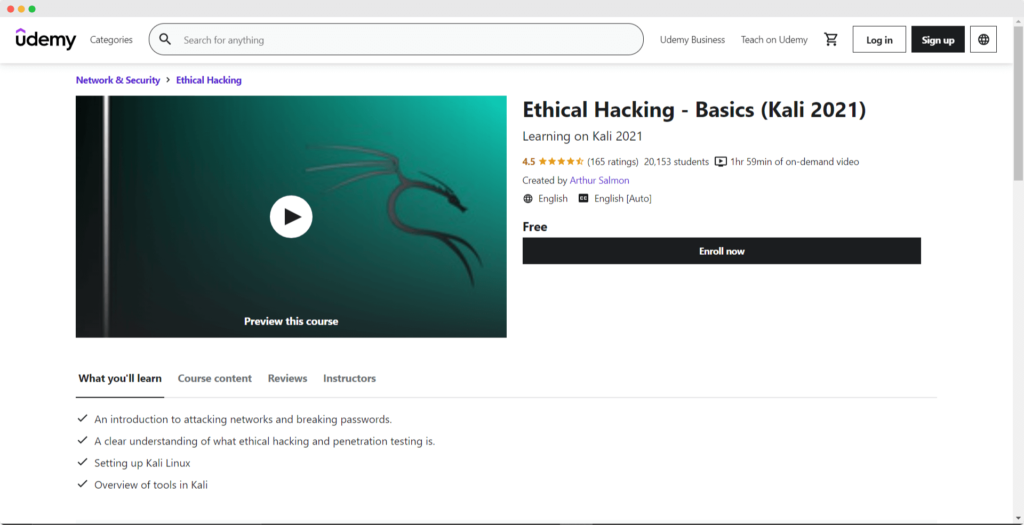 We need a Udemy account.
website which will promotes free courses.
How To Get Udemy Courses For Free In 2021
To Create an Udemy account, Head over to Udemy.com. Click on signup and create your free account using your Email ID. After creating the free Udemy account you need to set up your account. By adding proper username with First and last name and just Create your Udemy Account.
With this single Udemy account, you can enroll in unlimited courses if you want you can share this account with your friends but we do not recommend this to our readers. If you want to buy any courses, you can also get a lot of Udemy coupon codes and offers to checkout.
If you want a little extra time to submit your assignments then we recommend you to read this Article Submit Your Assignments on Time Without completing it – Useful Student tricks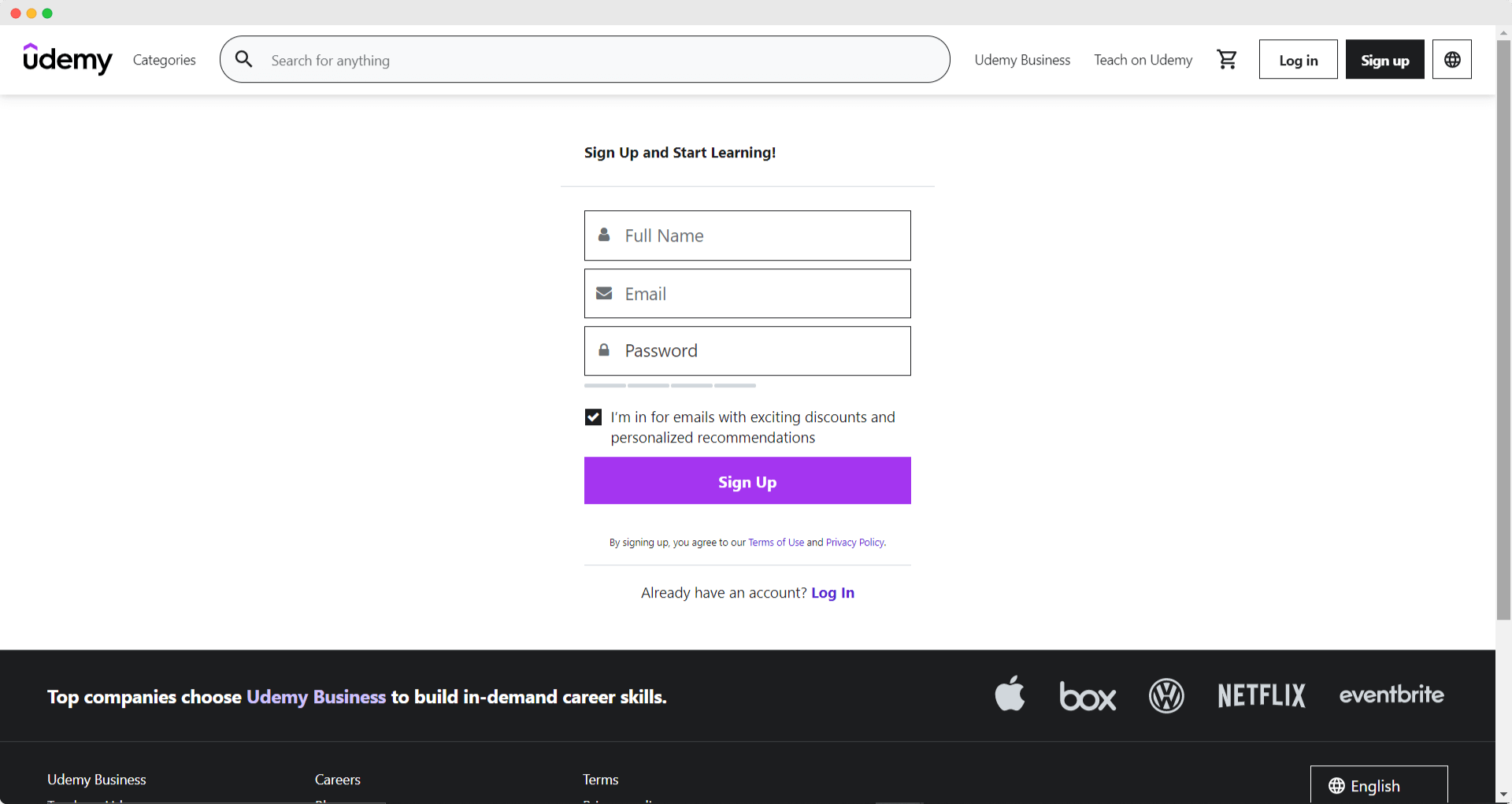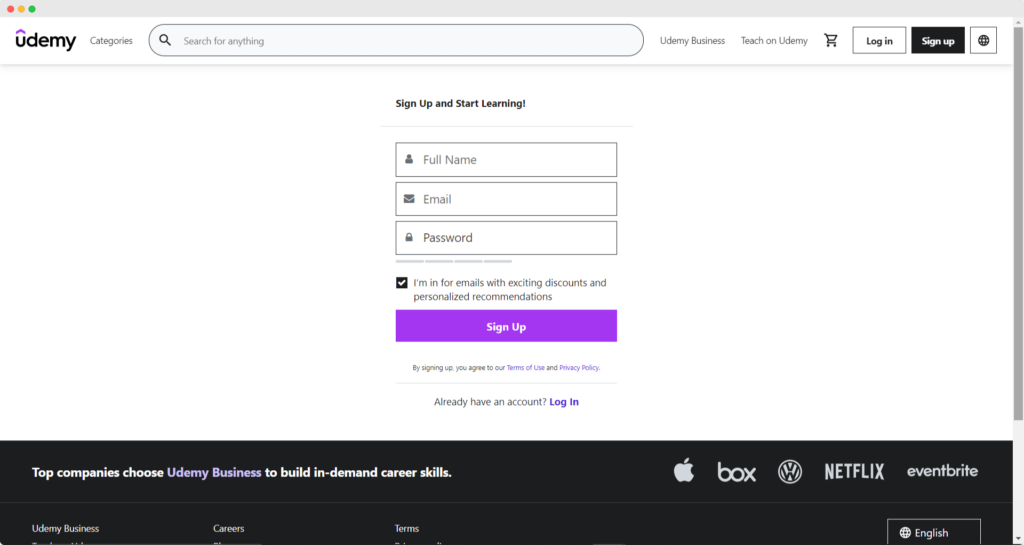 Don't miss: Best Laptops under 50000
After Creating Your Account just log on to your Udemy account by click on the log-in button. At the top right corner of the UDemy Website. After login, you can search for any courses like here I'm Looking for a Video Editing course. Harvard free online courses.
You can search for any Coursera according to your preference. It Might be a Python course or even an Ethical Hacking Course free online course with certificates. Literally, you can find almost every course. Free online courses with certificates in India Here, I'm Searching for Video Editing. You can search for any keyword like videography or anything that you would search in your Udemy account.
After Searching for your Desired keyword or a course. You need to do some basic Search filters to find available free courses on Udemy. In the Top Left corner, You can see a Filter box. Just click on it and choose free courses. If you want, You can also check for other filters. Like sales and rating about the courses that you're looking for. Now click on The done button to apply the search filter.
After Saving the Search filters it will show up all the free udemy courses. From the above courses, you can select and enroll the course for free and there is no need for any credit card details to enroll in the free courses. Free online courses with certificates in India by the government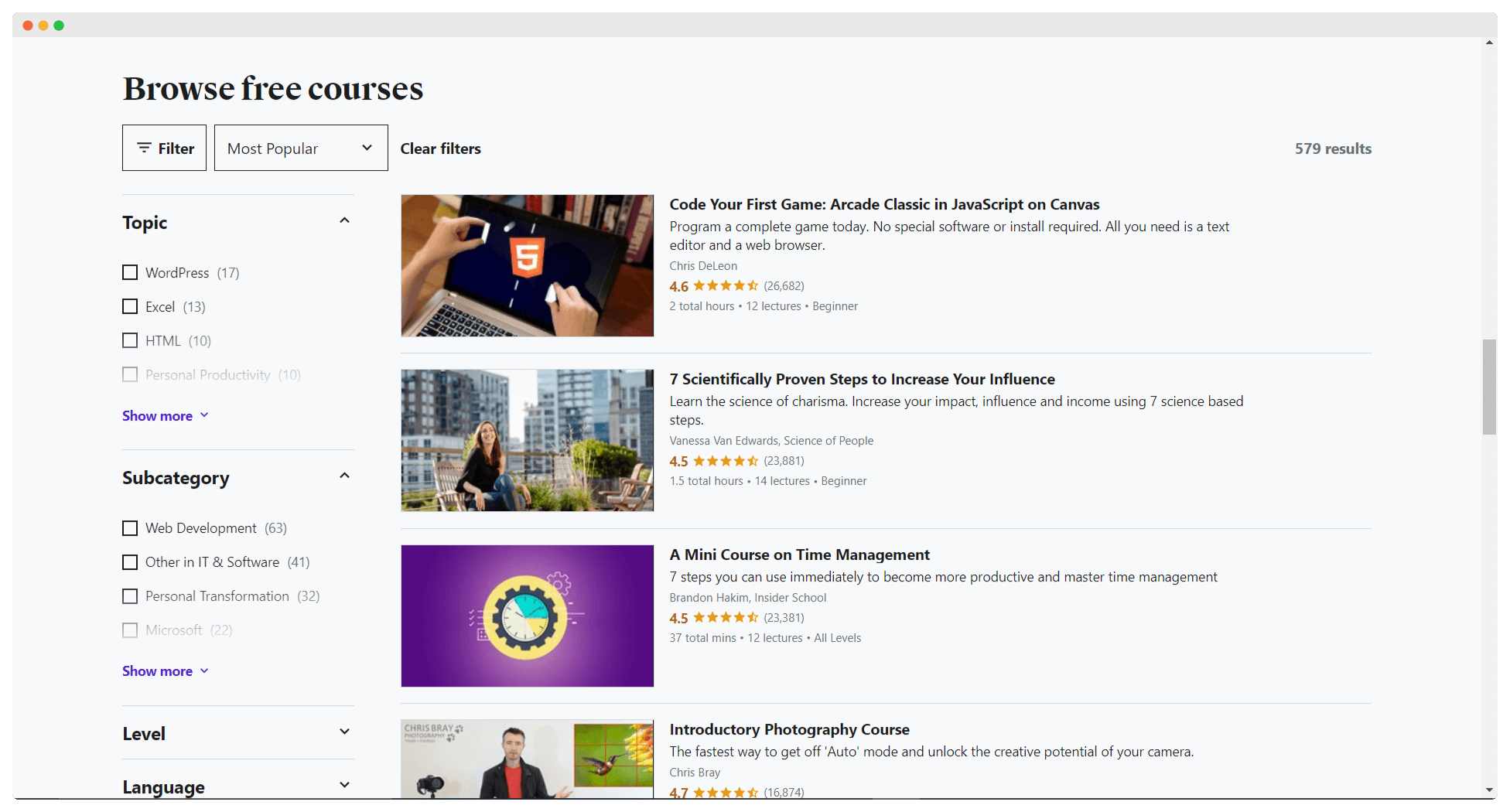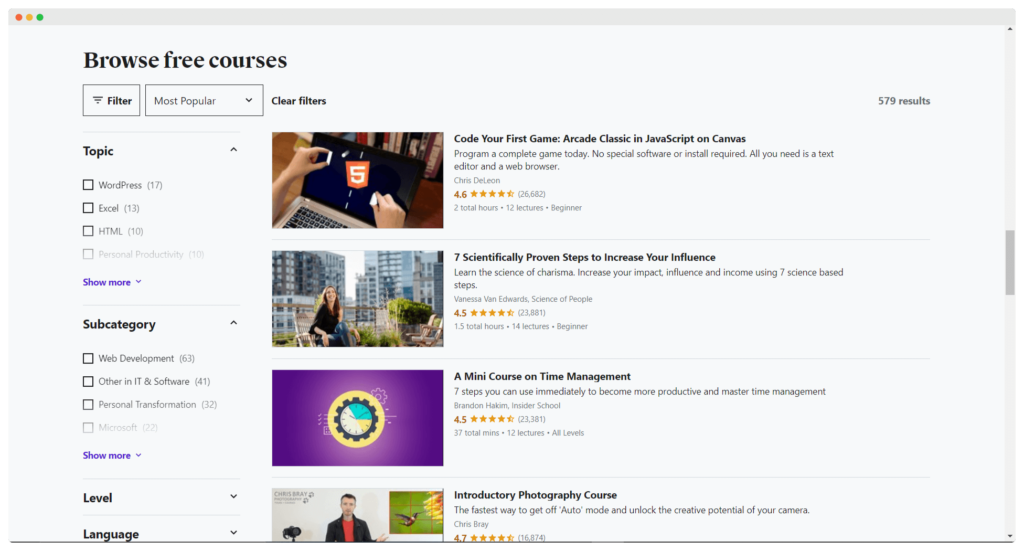 How to Get Popular Udemy free Online Courses (Working Method)
Then, head over to Discudemy.com. Discudemy is a site that will show the free Udemy courses. This website also shows the Latest online courses and their coupons. You can check for the latest courses on this website they will update about new courses regularly. Free English courses online speaking
Just search for the Course you want to enroll in the search box. It will show all the free courses related to the keywords you entered in the search box. From here you need to select the course that you would like to Enroll. After opening the course just click on the link and you will be redirected to the official Udemy website. Just click on the enroll button to enroll it for free.
Other Working methods
Same as Udemy you can get free courses from top universities in the Coursera. Just head over to the Coursera website and search for free courses. You need to create an account to enroll in their free courses. If you want certification from them You can pay for the courses. free online digital marketing courses with certificates by google Harvard university free online courses
You can Watch our Video on YouTube
By this method, you can access almost every course that is free to enroll. Hope you will like this method in finding your favorite course. Let us know which courses you would like to enroll in and Develop the skill.