Spotify is rolling out Spotify Wrapped to all Spotify users. If you still didn't get your Spotify wrapped on your spotify app then don't worry. We will tell you how to fix spotify wrapped not working on Android and iOS.
What is Spotify Wrapped on Spotify?
Spotify wrapped is a marketing campaign by spotify. It is realised every year by the Spotify in early December since 2016. It is like a slideshow that displays our music activity of this year. It shows will shows your music data in your spotify app like a status. It will give you details of which songs and artists you listened to this year.
Every spotify user is sharing their spotify wrapped on their social media handles. If you would like to see your favorite artists and listen to songs then you can check them out on the Spotify app. Also check how to get youtube music premium
How to Check Spotify Wrapped on Android?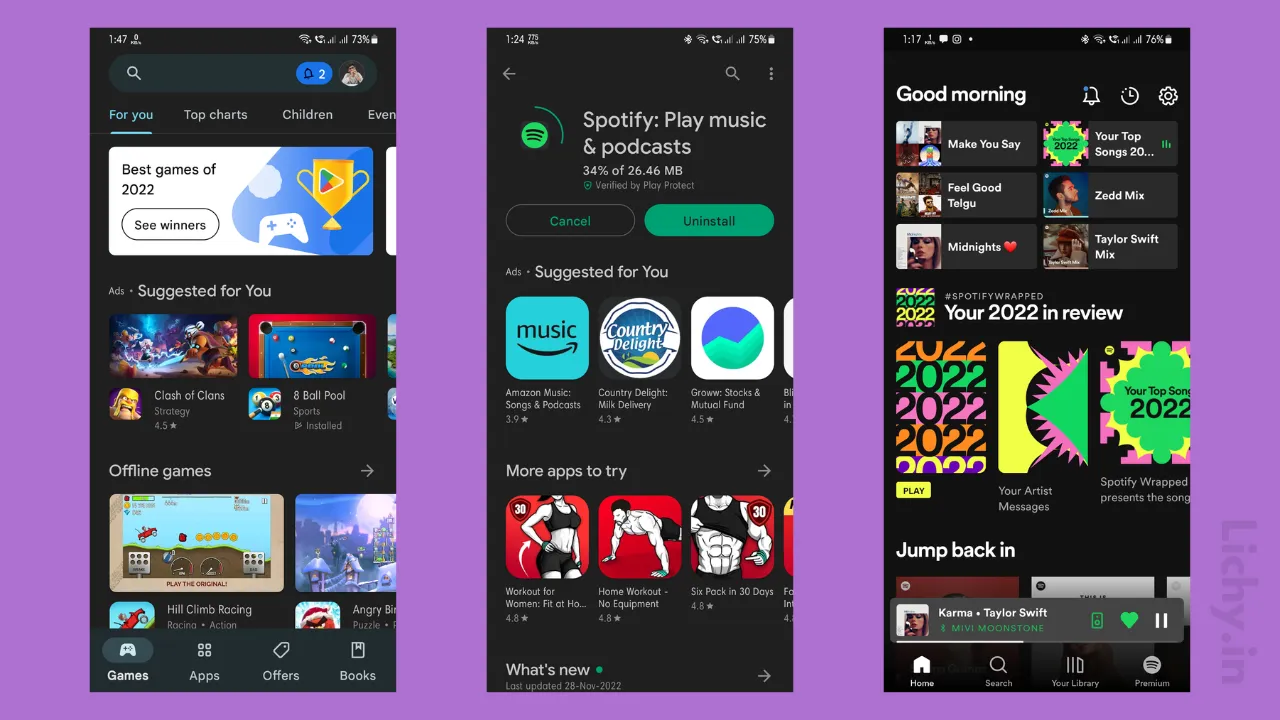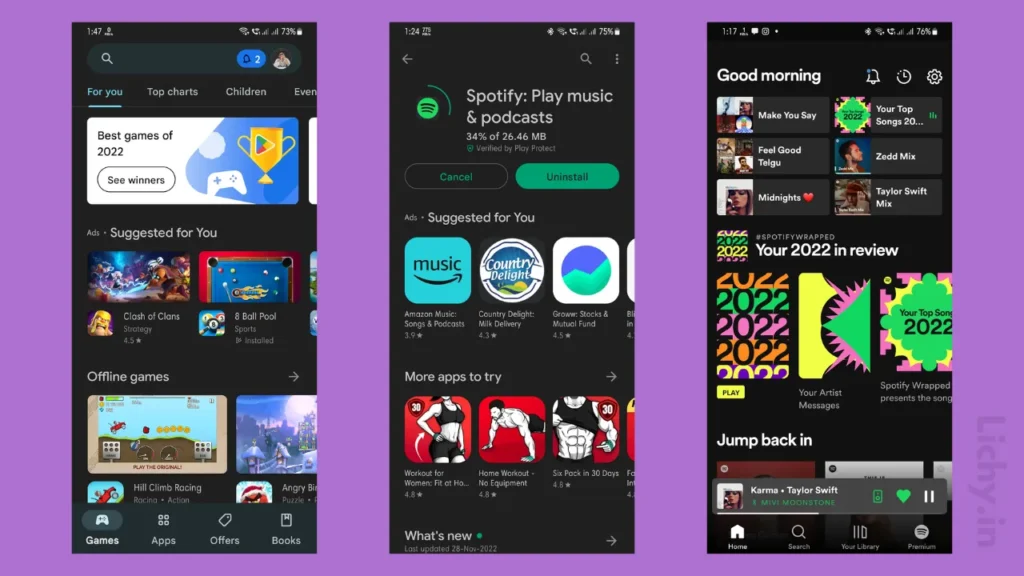 You can check your spotify wrapped on the official spotify app itself. You can check our wrapped slideshow only on smartphones. It is not available on desktop devices. even if you check on the web it will ask you to download and check the wrapped on the App.
Follow the steps below:
Open Playstore/Appstore and update the spotify app.
Open the spotify app on your smartphone.
Now you will see  Your Wrapped is here.
Click on it to view your spotify wrapped.
Also read: how to make money from a website
How to fix Spotify Wrapped not working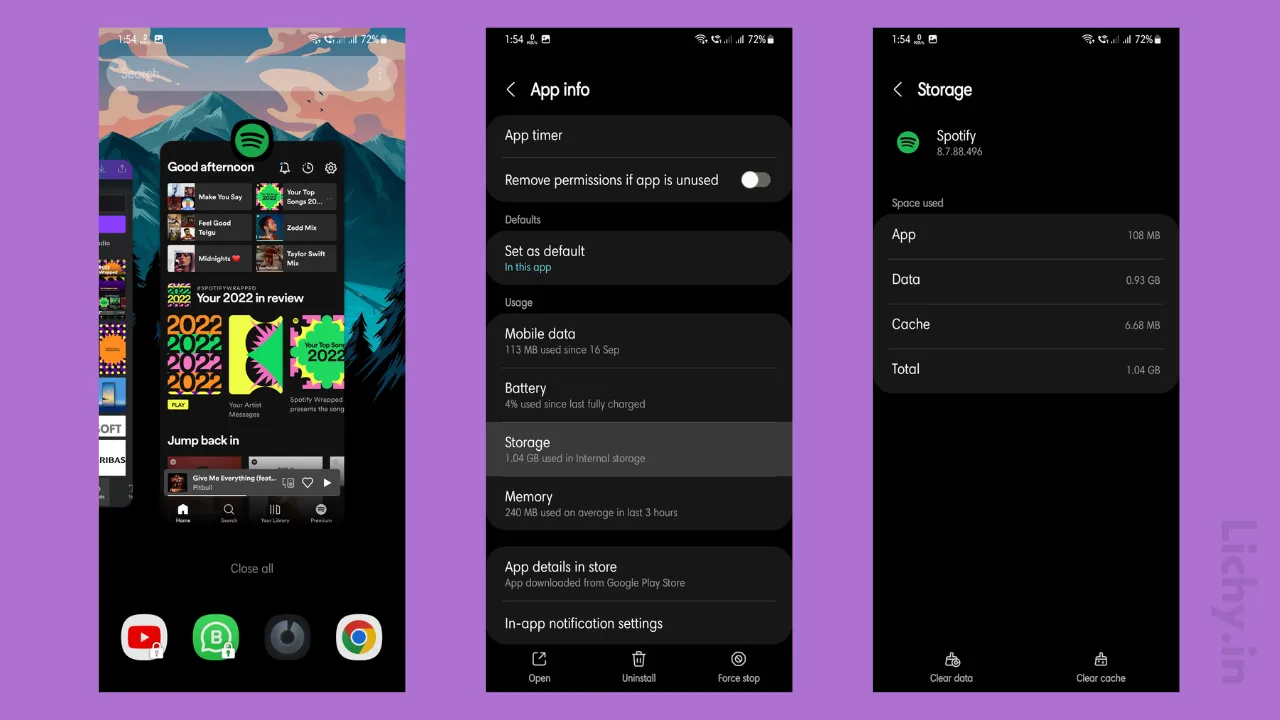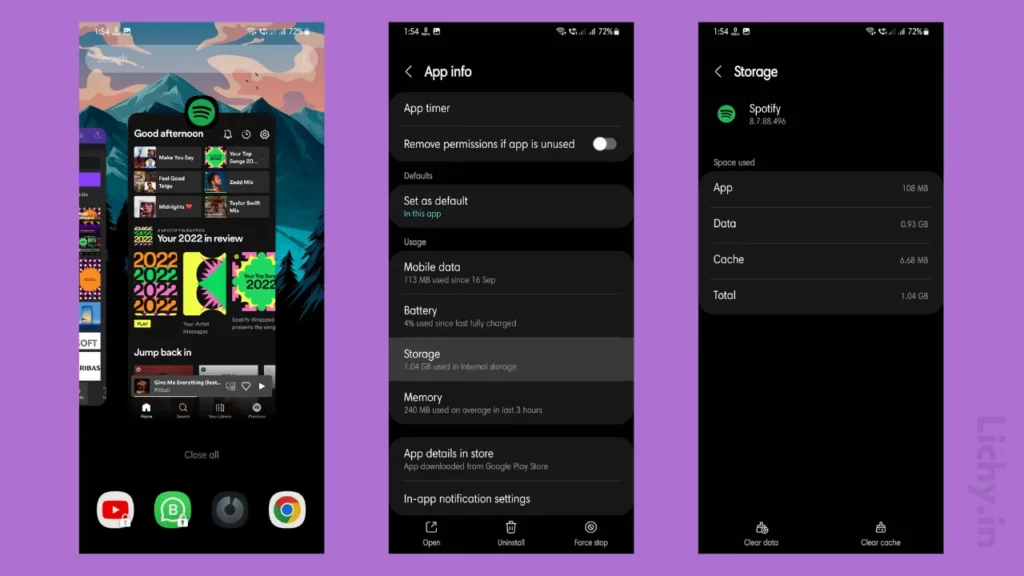 If you still don't see the Spotify wrapped banner on your spotify app even after updating then you need to follow the below steps to get this spotify wrapped.
Open The spotify app
and swipe up to open the recent apps.
Click on the app icon and click on the app info
Here go to storage options
now clear the cache and check if it works or not.
If not works then try to clear the data.
Now again Login into your spotify app.
Now check your spotify wrapped on the spotify app.
Also Read: How to get Download feature on Instagram
Conclusion
Every year Spotify will releases the Spotify wrapped to their users. It contains the user's music data about the music activities which songs they heard more which artists they discovered.
It is also a great marketing way to bring new users to their platform. By the way, have you checked your spotify wrapped? who is your favorite artist and most streamed songs in 2022? let me know in the comments section.