Hey, Guys! As always I'm back with Best and Useful Secret Android Apps to Try for this month On Google Playstore. I picked these apps on the basis of their Unique Usability and functionality. We Cover all The apps from Best Instagram Follower and Likers apps, Best Mobile Pranking Apps, Latest HD Wallpaper app, and other cool Android Apps in this Post.
---
Watch Video On YouTube
---
1. Indy Call – Free Secret calls to India
Using this Indy call App You can call anyone in India without any charges. You can talk to anyone using this Indy Call App. Even if you don't have a Talktime balance on your phone you can use this app to call anyone. Check out the Best TWS Earbuds for Gaming
This is the best Free Secret calling app to try. Using this Free Calling app we can prank on our friends because it won't show your actual mobile number. Every time you make a call it will change accordingly with any us mobile number. If you think you need to check all other best wallpaper apps then we recommend you to read our Latest wallpaper apps for android.

---
2. Universal Copy
We all know that we can copy the text from the website on Google Chrome and other text apps But we are not able to copy text from Images, Facebook, And also we are not able to copy the Instagram caption and Instagram hashtags. How to copy Instagram Hashtags. If you love customizing your android then you will love this article Best homescreen customization.
Using this Universal copy app we can copy any text from anywhere even it's a photo or Instagram hashtags we can able to copy using this universal copy. If you're are using Instagram then definitely try this app to copy the Instagram captions and Instagram Hashtags. Also checkout best klwp themes for homescreen setups.
---
3. Insta up – Get Free Instagram Growth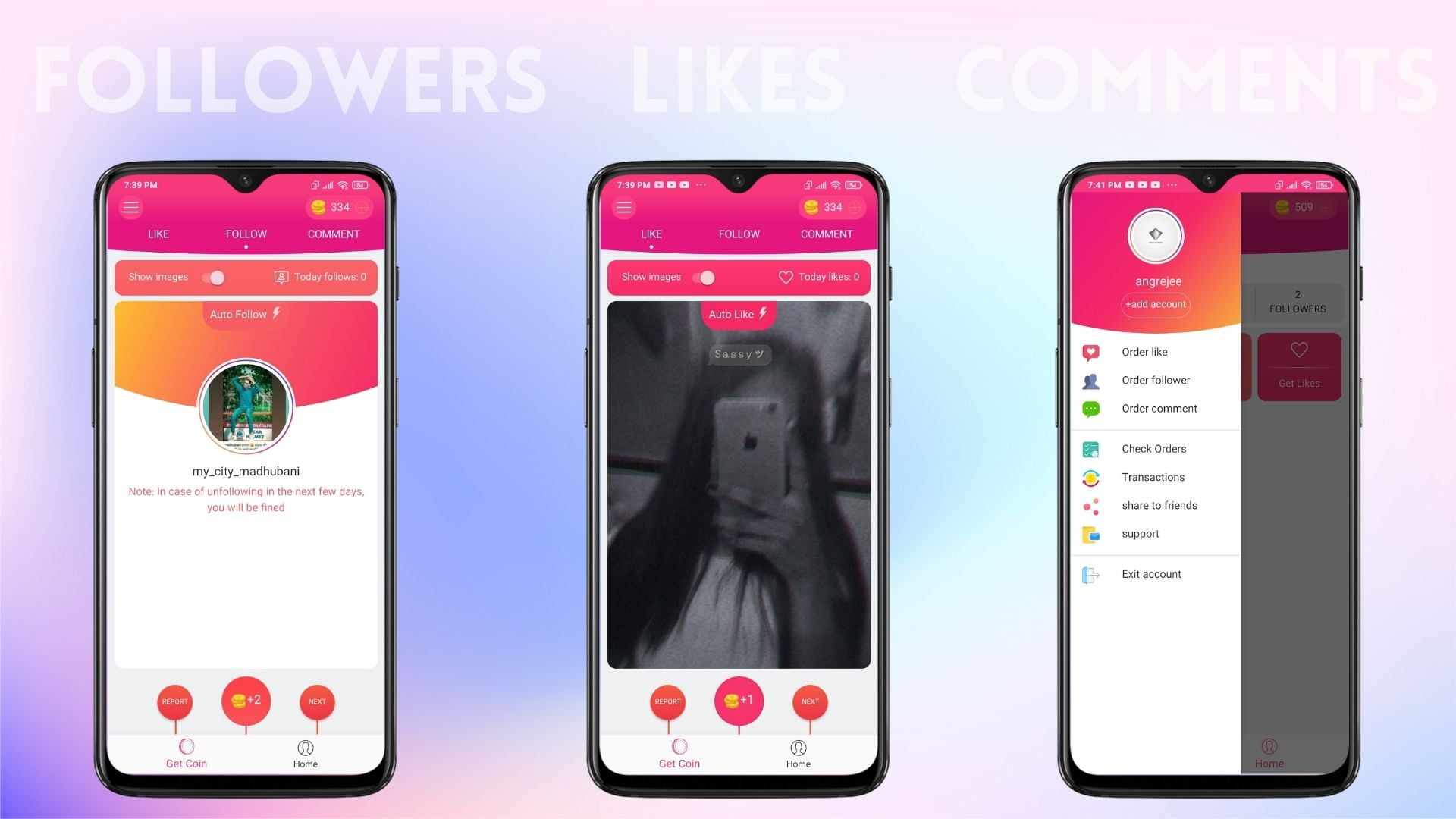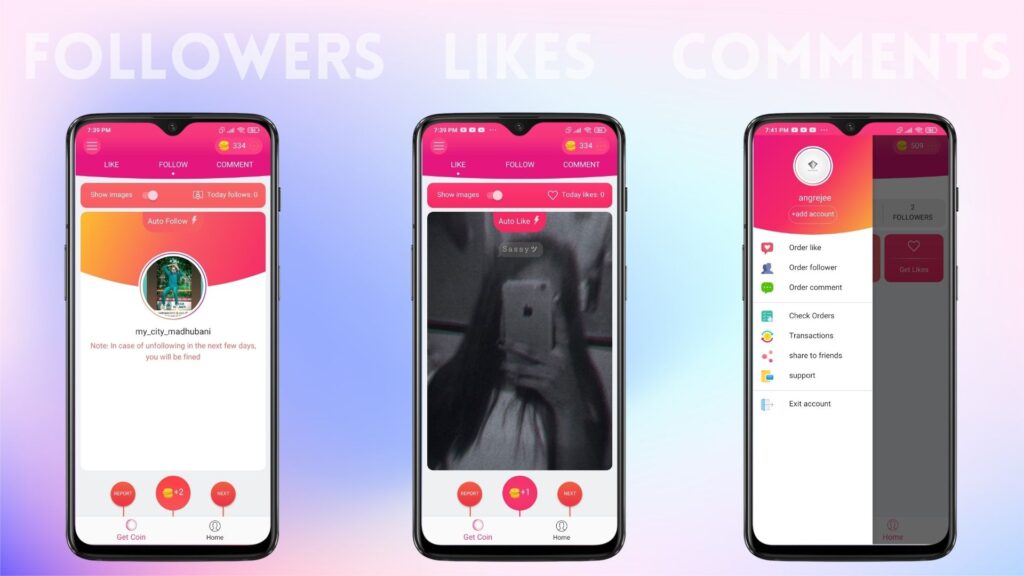 Everyone wants to increase their Instagram followers count. There are lots of apps on google playstore to get real Instagram followers but most of them are fake apps. But Don't worry we got the latest Instagram app. Also, read our Best useful secret android apps of 2021.
Using this Insta up we can get Instagram Followers Automatically. Just download the app from here and install it. After that just Login into the app using your Instagram account and enable auto liker. After some time you will get some coins In the Insta up which you can convert into Instagram followers and Likes. Checkout Best Android Addictive Games
Using this app you can get thousands of followers and likes daily. but we recommend everyone to use it on only personal and private accounts. because most of the followers and likes are from bots not real users to it will affect the organic growth of your Instagram account.
Also checkout | Latest Instagram Viral Video Editing
---
4. GetInsita – Analyze Your Social Profile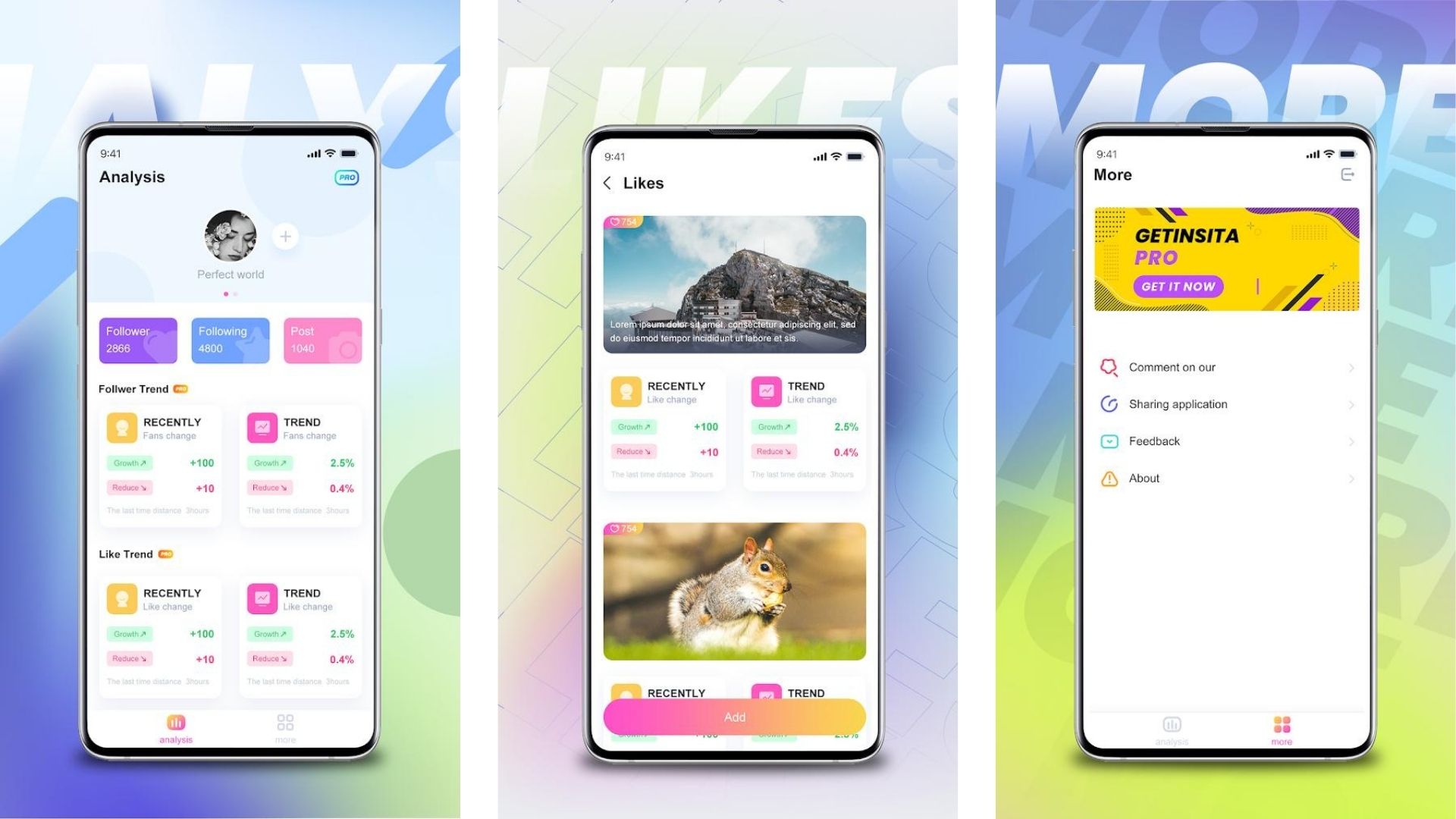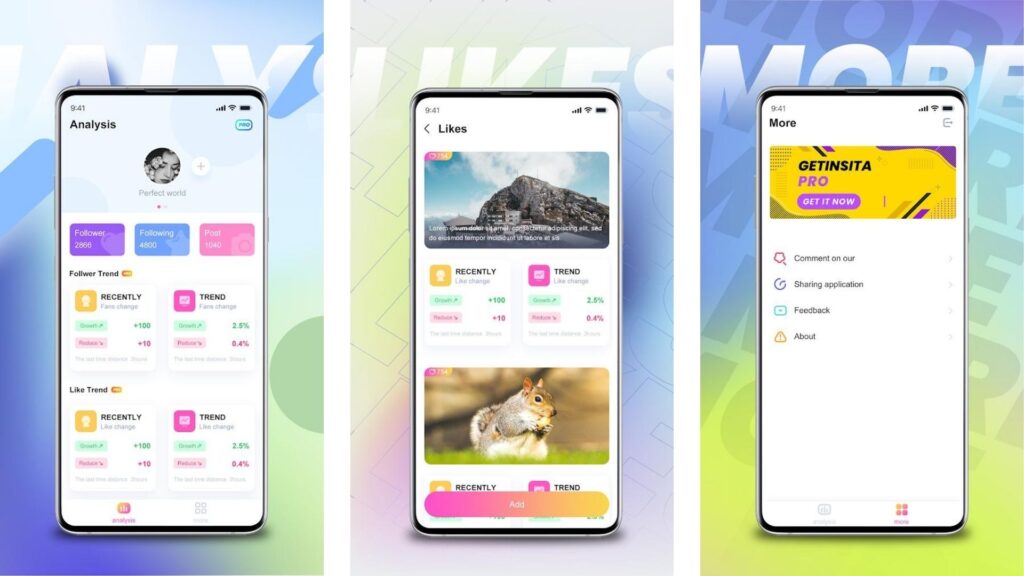 Don't think it's an Instagram analysis tool. Get Inista is a free Instagram Followers app to get free unlimited Instagram organic followers Daily. We know that most of the apps will be removed from the google playstore. But As the name suggests it's not an Instagram analysis app.
Using this Instagram you can get daily bonus coins and referral coins using this app you can get unlimited Instagram followers and likes without paying money to any other sites. Just signup and Get daily Instagram followers.
---
5.
Wallique

– Custom wallpapers

As Always, For this time I got this Minimal Wallpaper app to try. The cool thing about this app is that it contains no ads at all and this Wallpaper app is available on google playstore for free. All the Wallpapers are neatly handcrafted wallpapers. Also, check out how to set up multiple wallpapers on your homescreen.

If you love Customizing Android with apps and KWGT widgets on the homescreen then you will defiantly love these wallpapers. All the wallpapers have lots of space to keep the widgets and icons. You can find a bunch of wallpapers categories like from simple, minimal abstract to city and views. So, Definitely try this Wallique wallpaper app. If you're using Android 11 on your phone then you can add Android 12 widgets to read the mails Right from the homescreen
---
6. Type Keeper – Your personal keylogger
As the name suggests it's a useful and secret app to store all the text data which is typed through the keyboard. Just like Keylogger, It will take all text data backup that is typed and copied text. This app is very useful for people who think they are wearing typed text.
Have you typed something that really matters but you accidentally erased it, And you want it back! So in these cases, you can use this Type Keeper app to get back the text that you erased. You can use this app clipboard App to see what you copied like WhatsApp chat or even Instagram password.
---
Final Verdict
Guys, these are the top 6 best android apps that I want to share with you in this article and I know that none of these apps are brand new apps but I hope these are the app we like most to try every month.
Anyway, thanks for reading. Guys if you liked the above list of Top 6 best android apps then make sure to join our Telegram channel where we post some cool android apps and Beautiful homescreen setups with wallpapers.