Every smartphone user takes hundreds of screenshots on their smartphone. How to Enable Manage shared Screenshots, Even it's an important file or it might be a funny meme. We all take screenshots and all the screenshots are stored on our smartphones.
Most of the screenshots are useless after some time. Even sometimes we will forget about the screenshots we took. So here there is an in-built option to automatically delete all the screenshots in Samsung one UI and I will also share a trick to delete and manage screenshots among all the android devices. 
Don't miss: How to Get Dynamic Island on Android

How to Enable Auto Delete Shared Screenshots in Samsung One UI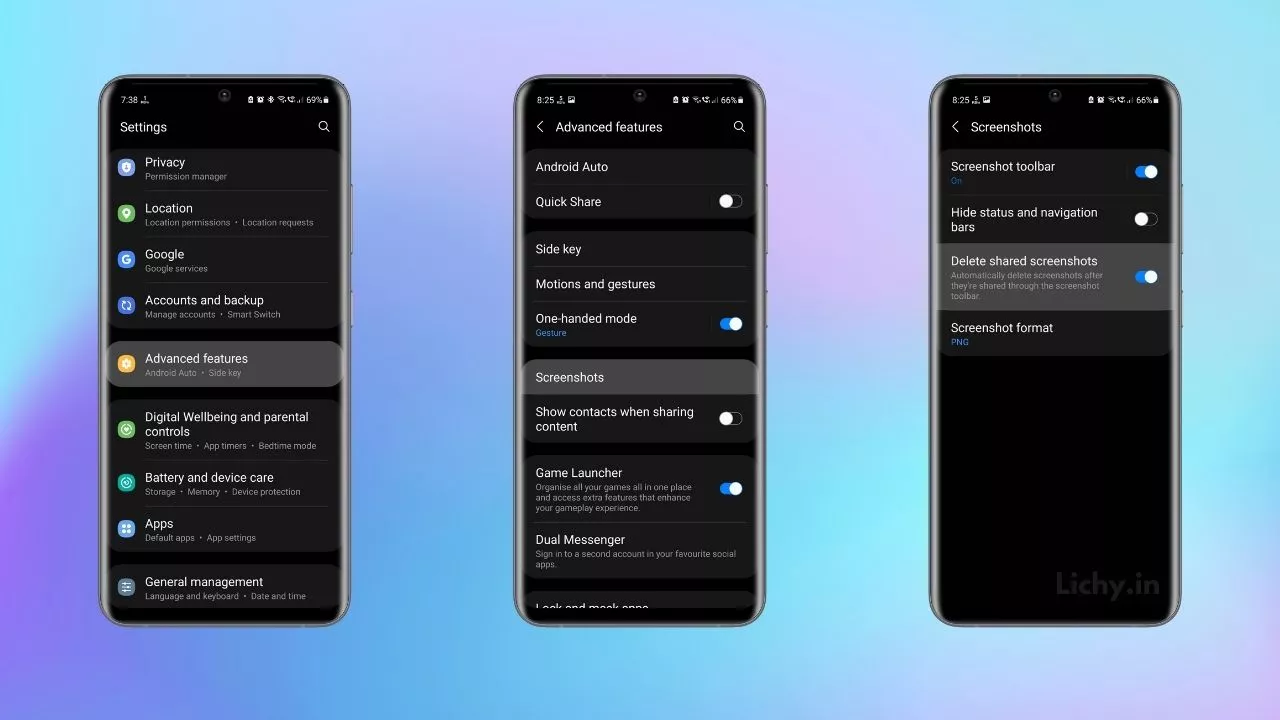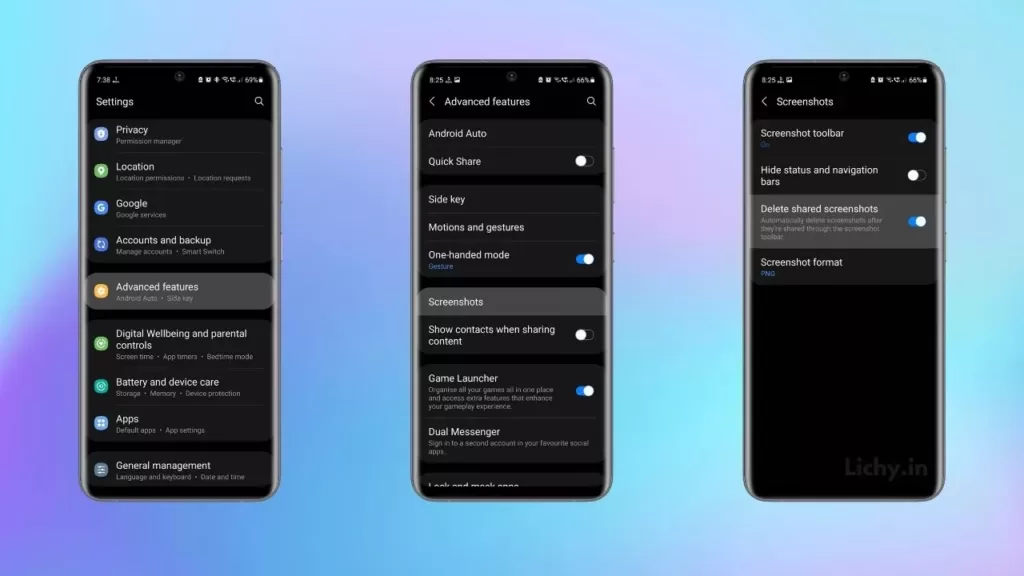 On your galaxy device, Go to the settings ⚙
At the bottom, you will see Advanced features click on it
In that Advanced Features, Tap on Screenshots
Here make sure to enable Delete Shared Screenshots.
If you're using Oxygen os or Miui then you should check this article. After enabling this feature on your Samsung galaxy, Whenever you take screenshots, after sharing the screenshot it will automatically delete from our smartphones. In this simple way, we can manage some screenshots on our smartphones. This Feature will save our storage by deleting the shared screenshots.
If you want to try any other apps there are a lot of best apps that will manage our screenshots. you can set custom timing to delete the screenshots automatically after a certain period. using the mark app you can do it clearly.
Mark is an Auto Screenshot Deleting App that will help you to store solely those screenshots which you really want to store in your phone by marking the temporary screenshots. In just one tap, you can mark the screenshot to get automatically deleted at a specified time. No need to go through your screenshot directory again to pinch out those useless and transient screenshots. Which you just took for 2 min use only.
Related articles