We all know that recently google Announced its brand new Android 12 update aka Material You with some cool design changes in the android 12 and added some pretty cool widgets. This latest android 12 update comes with a ton of cool new features like privacy features and other customizations features.
We all know that these android 12 updates come only to the stock android phones and pixel phones but now I'll share how we can get a similar Android 12 look on our smartphones and feel the latest android 12 widgets. Now I will guide you step by step to achieve this look. Also, Checkout this Article Best android Apps to try.
In this Article
How to Get Android 12 Like Homescreen setup
Best Custom Launcher for Android
Android 12 Wallpapers
Andriod 12 Icon Pack
Material You KWGT Widgets
Watch Our YouTube Video
---
Download a Custom Launcher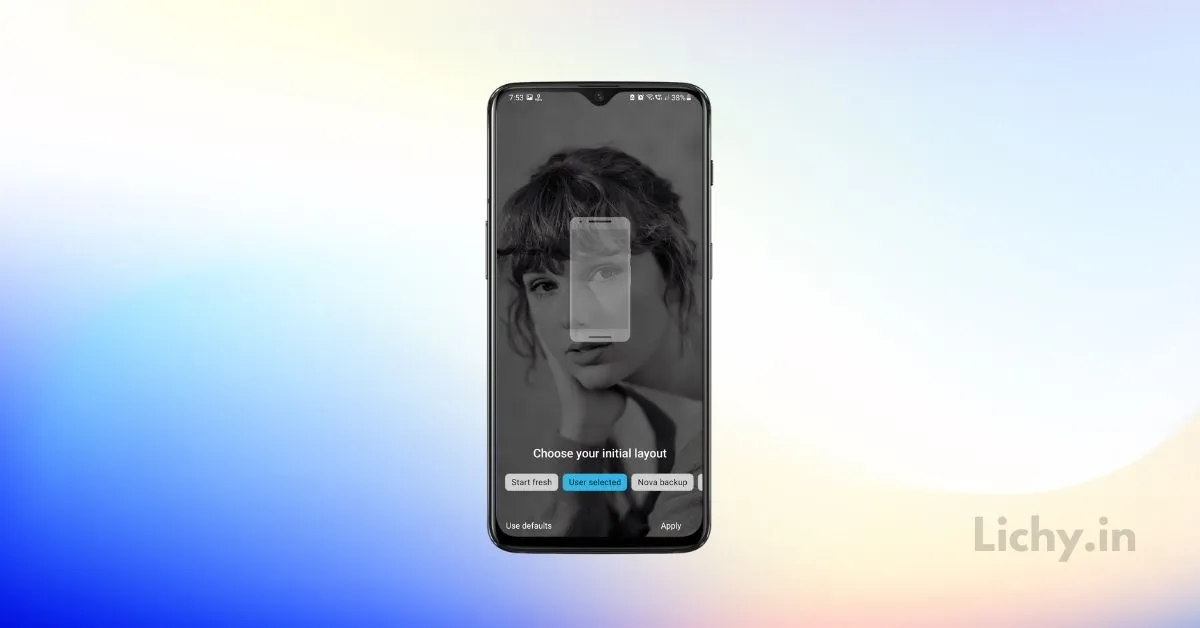 In order to customize our homescreen, we need a custom launcher that will enhance our customization experience to the next level. Now here I'm using the nova launcher prime but you can use any launcher.
After installing the launcher the first thing you need to do is just go to the setting and set the nova launcher as a default launcher and after changing the app drawer layout to 5 by 6. in addition, you can change the homescreen layout. If You love customizing your smartphone with just a single click then check out these Best KLWP themes for your Android homescreen setups.
You need to set up each and every setting to adjust the screen size icon pack and everything. I don't want to waste your time so I'm giving the actual backup file for nova settings. I'll give you a direct nova backup file just simply download it and import the backfile in the restore and management option in the nova settings. Also, check out Best Nova Launcher Setups for Your Android Homescreen
Apply Android 12 Icon Pack
If you see the Android 12 commercial video then you might notice that the android 12 comes with new icons so, in this customization, we are using the Android 12 icon pack which will give similar looks to android 12, and this icon pack is developed vex code which Offers more than 1000 icons right now.
We made the best list of Gaming Earbuds to consider buying so check out Best Gaming TWS Earbuds Under 2500 Price Range. After installing this icon pack you need to go to the nova settings in that go to the looks and feels now change the icon pack to android 12.
If you love Customizing your Android then we recommend you to check out our Best Klwp themes For Your Android Homescreen Nova setups. This icon pack has been tested, and it works with these launchers. However, it may also work with others too. In case you do not find an apply section in the dashboard. You can apply an icon pack from a theme setting.
---
Android 12 Wallpapers
Without cool-looking, wallpapers, our setup won't give Andriod 12 a look, so here Im using the Phonewalls app which will offer all kinds of default wallpapers like Samsung, one plus, and even we can get apple wallpapers. And this app is completely free to use.
After downloading this app you can set any of the wallpaper which looks beautiful on this setup. If you haven't checked the latest windows 11 wallpapers yet then we recommend you read these blog posts The Latest Windows 11 Official Wallpapers Right Now!
If you're looking for some good looking wallpapers to customize your smartphone android homescreen looking there are a bunch of android apps with different categories and features so we already made a list of our best android wallpaper apps you can find these 5 Best Minimal High-Quality Amoled Wallpaper Apps For Your Android Device!
---
Android 12 Widgets
The main thing starts here in order to use or apply custom widgets we need a couple of apps. at first, we need the KWGT app and Its KWGT pro key after installing both apps we need a widget pack that has Android 12 widgets. Here I'm using this Andriod 12 widgets for the kwgt pack which is developed by Raj Arya. At present this pack has more than 70+ different widgets. After installing these three apps you're ready to customize.
All the widgets are inspired by the Android 12 widgets. There is a total of 70 widgets right now and the developer is contently adding more widgets to this app. The money we are paying for this widget pack is really worth it. Also, make sure to join our Telegram channel where you can get all the backup files and wallpapers.
There are so many Android 12 widgets are coming after writing this article. If you don't want to use any kwgt widgets then you can download direct Android 12 widgets from the google playstore. And you can easily add them to your homescreen without any need for KWGT apps. These kinds of widgets make our homescreen customization a lot easier.
---
Applying widgets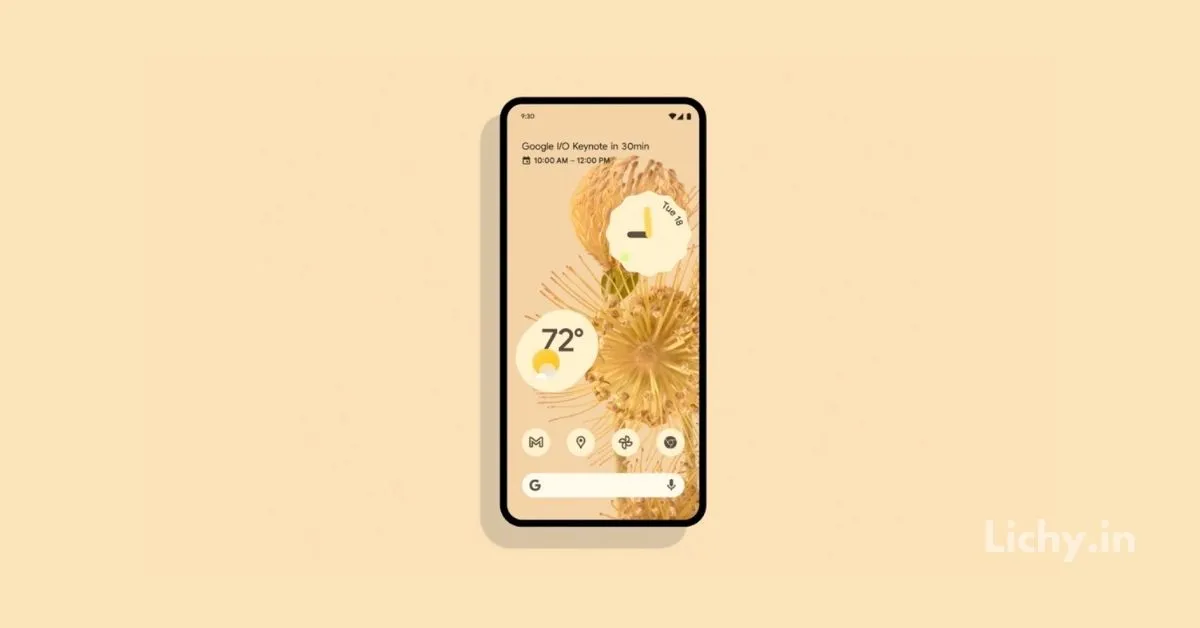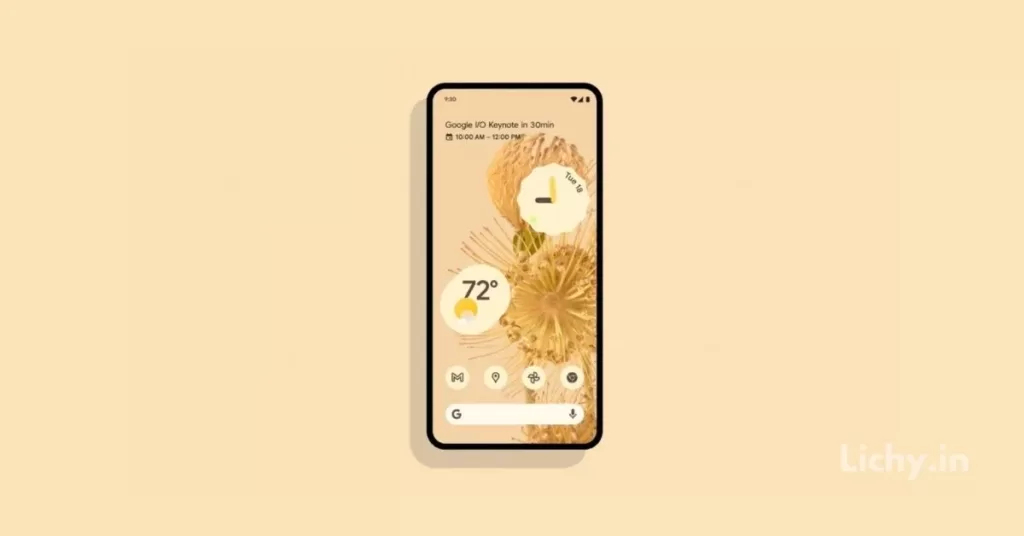 Now we are ready with all the things from launcher to wallpapers and finally, we need to add the widgets. in order to add these android 12 widgets, we need to add kwgt widgets so we can apply the android 12 widgets on them. to get this just follow the steps.
Tap and hold your homescreen now your widget section will open here search for kwgt widgets and simply add them to your homescreen now you can adjust the size and layout of the widgets. After that just click on that empty kwgt, you will redirect to the kwgt app.
Here you need to select the Andriod 12 widgets which we installed a few minutes back. now select the widget which you want to apply after applying just simple click on save. Also, Check our latest homescreen setup here 5 Best Nova Launcher Setups for Your Android Homescreen
Now we have done with the setup which looks like an android 12 homescreen. You can add or remove any widgets from this setup and you can make it your own. You can add your photos to these widgets. Not just these Android 12 widgets but you can find so many Android 12 KWGT widgets.
You can also check out Android 12 widgets that don't need kwgt to add to your homescreen. That sit guys this is how we can customize our smartphone look to an android 12 setup. thank you for reading.
---
Hope you will like this setup
Final verdict
Even if you don't have a pixel mobile or a Stock android supported mobile you can also use these widgets with the help of a kustom widgets maker aka KWGT widget. Other than Android 12 you can completely convert your mobile homescreen look into your imagination.
If you don't know how to do it we recommend you to read this customization 101. Anyway, guys thanks for reading. Make sure to join our Telegram channel where we post Latest Android Apps and wallpaper setups.